International Moving Company - Awarded Best in Domestic and International Moving Services

Rated best out-of-state and international moving company by Newsweek. The award presented by Statista Inc. is an honor. 
International Van Lines offers national and overseas moving services to over 140 countries. Our services include packing services, loading, storage, insurance, international auto shipping, and specialized services.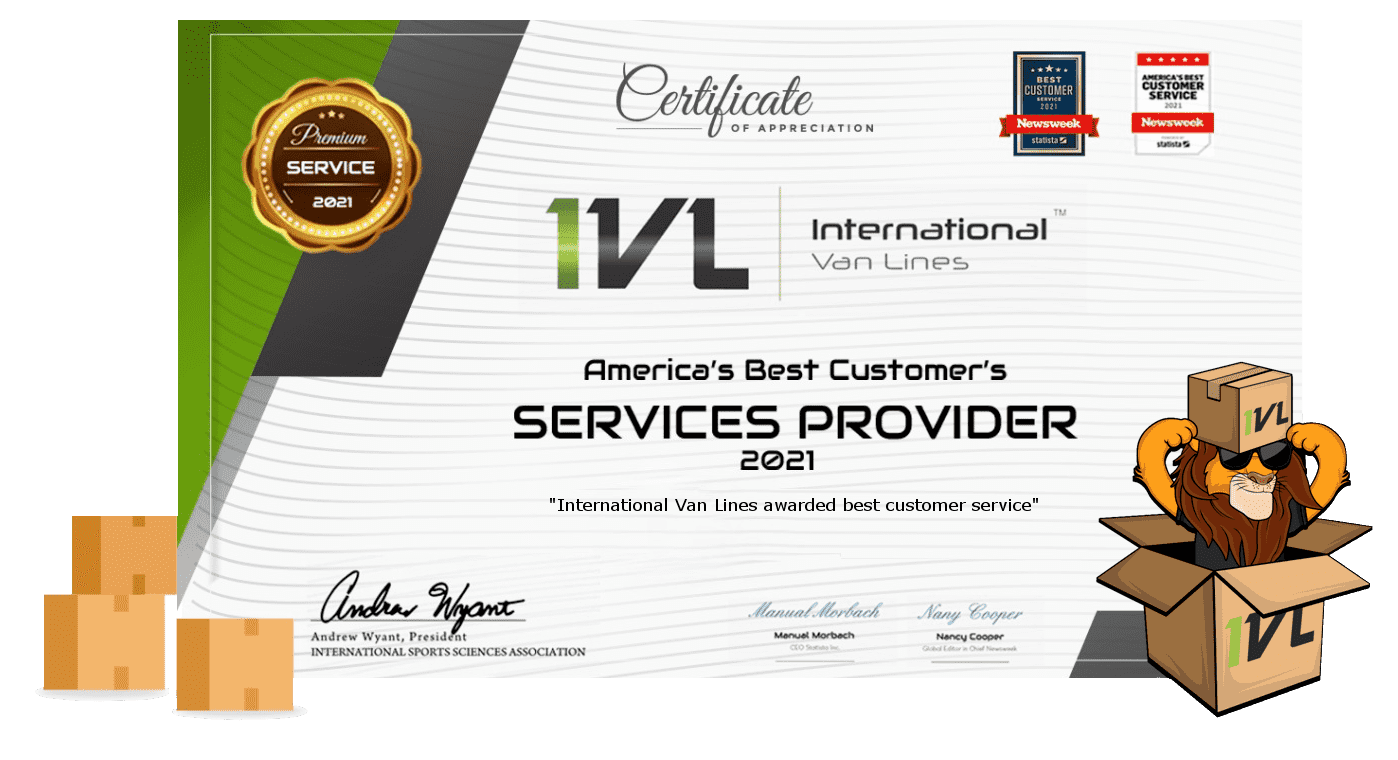 An International Moving Company
that Does it all
International Van Lines can help with every step, whether moving long-distance or abroad. Our national moving services cover the continental United States, and we service over 140 countries worldwide.
We're a fully licensed national and international moving company. Our global moving service includes professional packing, loading, crating, international car shipping, and specialty moving services. You can get a moving estimate by completing the online form or calling us!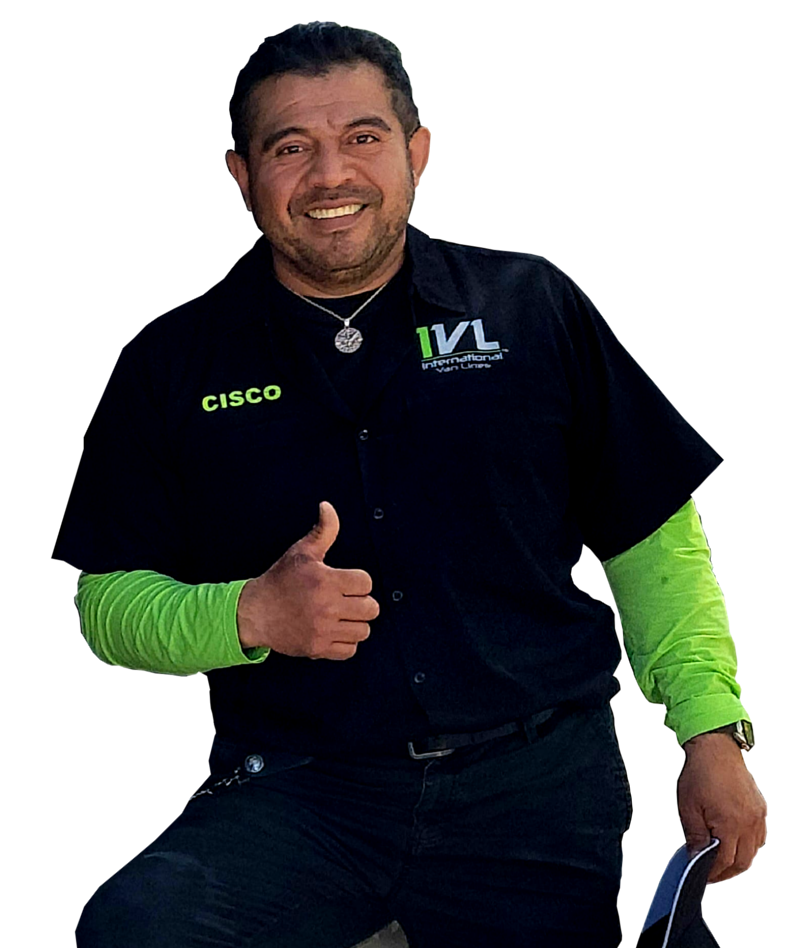 Get an Instant Moving Quote!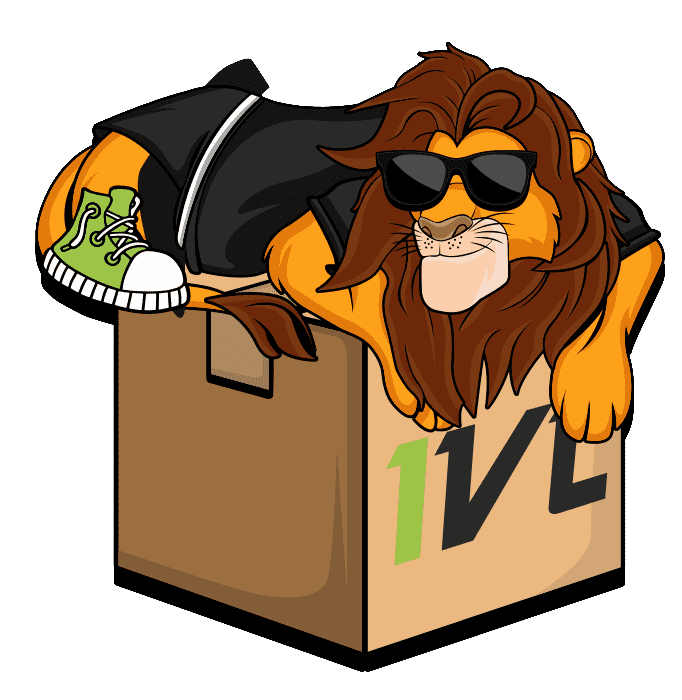 Get a Moving Quote in Seconds
National and International Moving Services
If you're looking for an International Moving Company and need a reputable mover, we can help. We're not only long-distance movers; we're international movers that service over 140 countries worldwide.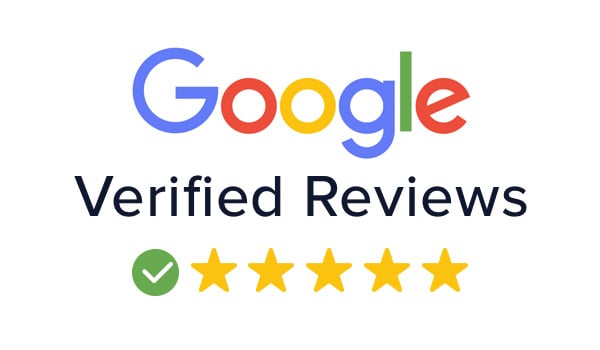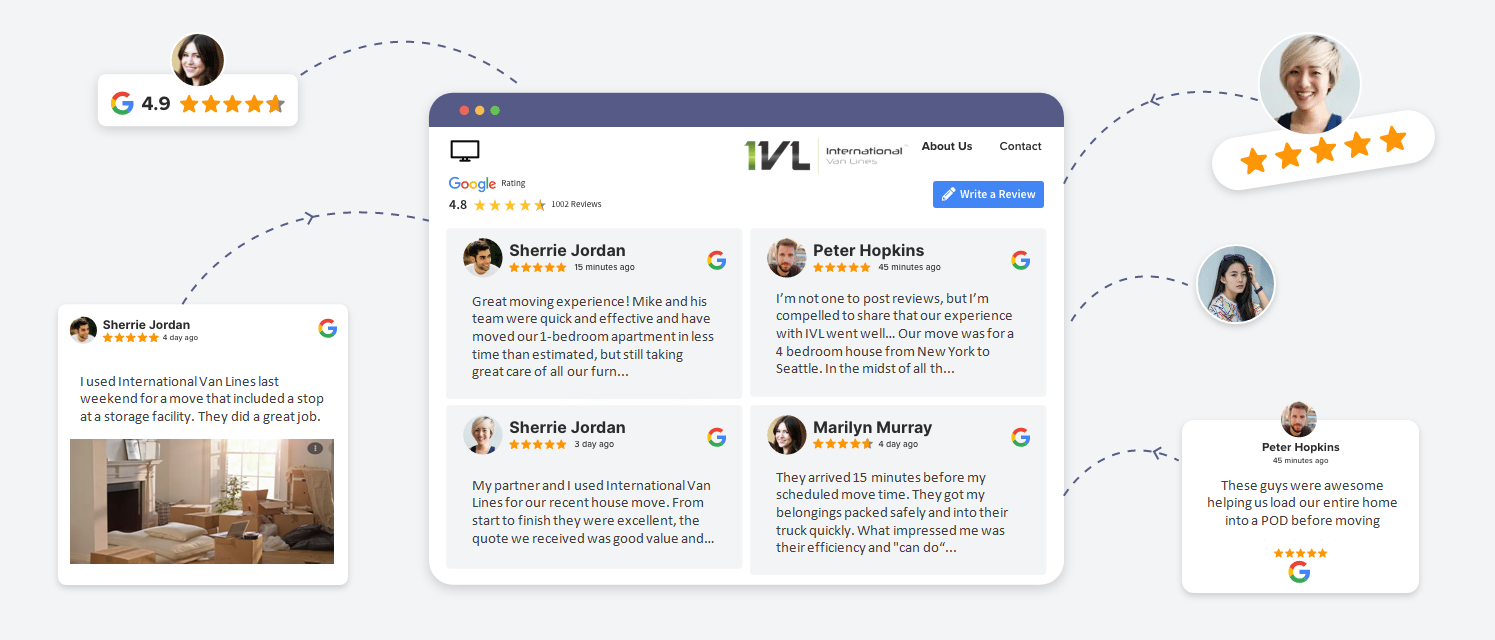 Reputable International Moving Company
You've come to the right place if you're looking for a reputable international mover. International Van Lines is an international moving company offering domestic and international relocation services.
We service over 140 countries worldwide and have offices in Florida, New York, Chicago, California, and Arizona. Our team of movers is background-checked and drug tested, and we operate under strict guidelines.
Getting a moving quote is easy. You can fill out an online form or give us a call. The quoting process takes an average of ten to fifteen minutes, depending on the complicity of your move. We look forward to hearing from you!